Recently, Shandong Provincial Department of Industry and Information Technology released "Shandong Excellent Equipment List (2019)", and Kingerobot's all-steel heavy-duty tire gantry robot sorting and palletizing system is on the list.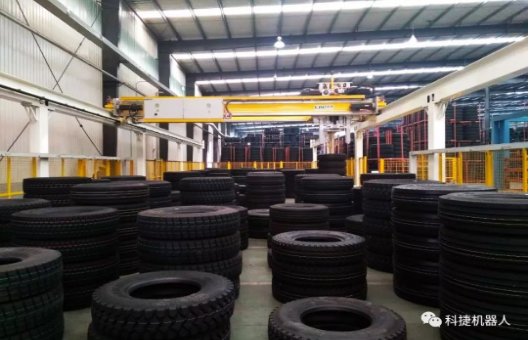 The all-steel heavy-duty tire gantry robot sorting and palletizing system developed by Kingerobot is aimed at the sorting and warehousing process of all-steel tire production, and realizes the automatic sorting, palletizing, conveying and storage of all-steel heavy-duty tires. All-steel tire companies produce 24 hours a day. The successful development of this system has reduced the labor cost of tire manufacturing enterprises, saved labor, and effectively reduced the area of temporary tire storage.
The application of the system has narrowed the gap between China and foreign countries in the research and development of tire production technology and manufacturing equipment, enhanced the core market competitiveness of my country's tire industry, and has good economic and social benefits.
Kingerobot is deeply involved in the industry and is committed to creating mature system solutions for customers. The company's gantry robot series products have more than 200 on-site use cases. The technology is mature and reliable, and the equipment operates stably. It has achieved multiple applications in rubber tires, electricity meters, new materials, food and beverage, e-commerce express delivery and other industries. Supplier list and bulk export to the United States.
This selection is an affirmation of Kingerobot's efforts in the industry. Kingerobot will continue to cultivate the industry, realize the transformation of traditional industries through intelligent manufacturing, realize the conversion of old and new kinetic energy, and promote the realization of intelligent manufacturing in China.