On December 17, Kingerobot and Geely Technology Group held a strategic cooperation signing ceremony. Yuanqiang Li, general manager of Kingerobot, and Haiyan Huang , vice president and chief financial officer of Geely Technology Group, signed the contract on behalf of the two parties. Tianchuan Li, director and deputy secretary of Chengyang District Party Committee, attended the signing ceremony. Zhihao Xu, CEO of Geely Technology Group Co., Ltd., Xibing Tao , chairman of Kingerobot, and Bing Xu , vice president of Geely Technology Group, attended the event.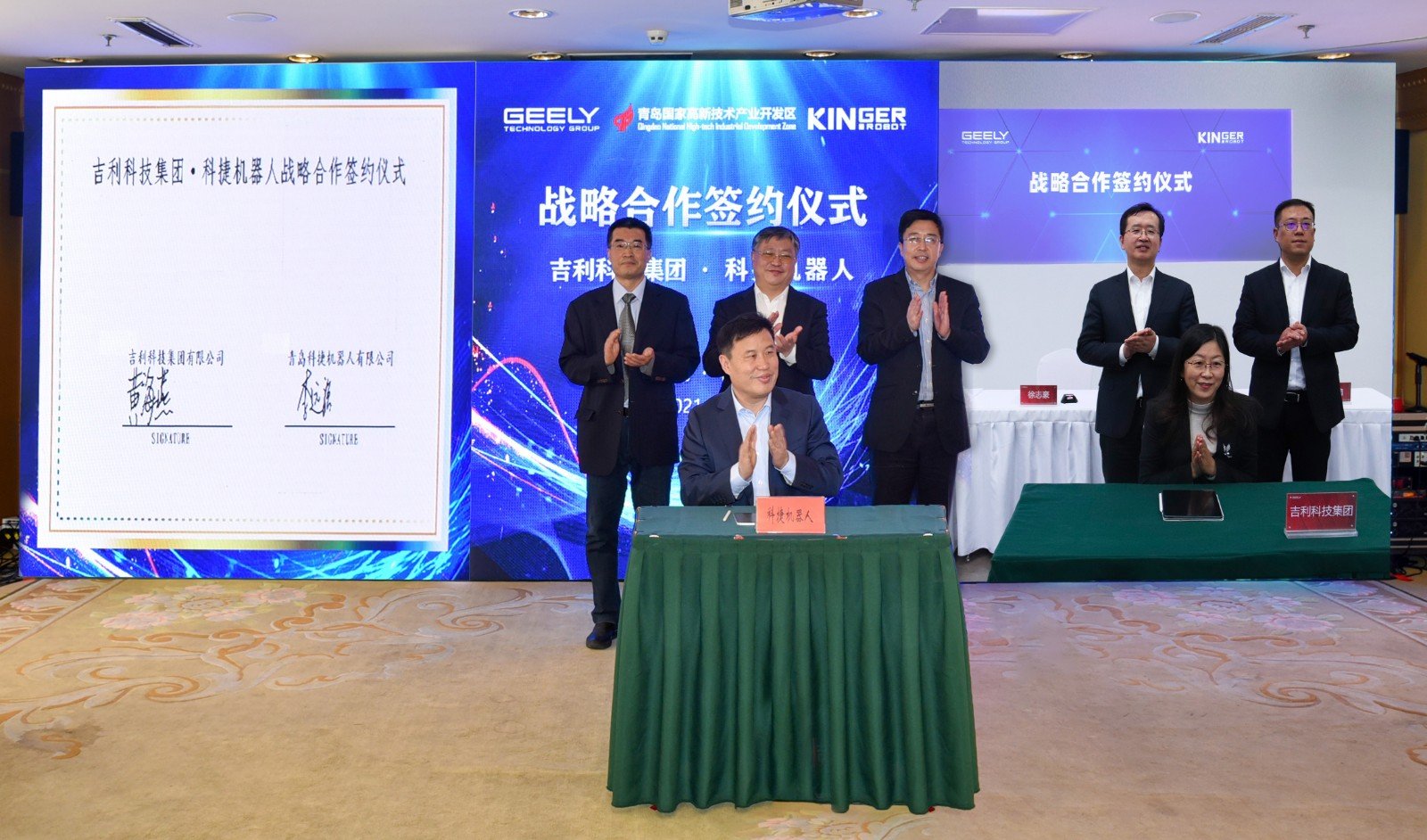 Deputy Mayor Tao Geng welcomed Geely's layout in Qingdao, congratulated Geely Technology Group for its cooperation with Kingerobot, and affirmed Kingerobot's contribution to intelligent manufacturing innovation over the years as a local robot company in Qingdao.
President Zhihao Xu said that Qingdao has obvious geographical advantages, and the development direction of key industries is very consistent with the strategic layout of Geely Technology Group. Geely Technology Group will continue to give full play to the advantages of technology empowerment and industrial synergy, focus on the "dual carbon" goal, deepen the pragmatic cooperation between the two sides in new infrastructure, new energy and other fields, accelerate the implementation of projects such as cooperation with Kejie Robot, and help Qingdao high-quality developing.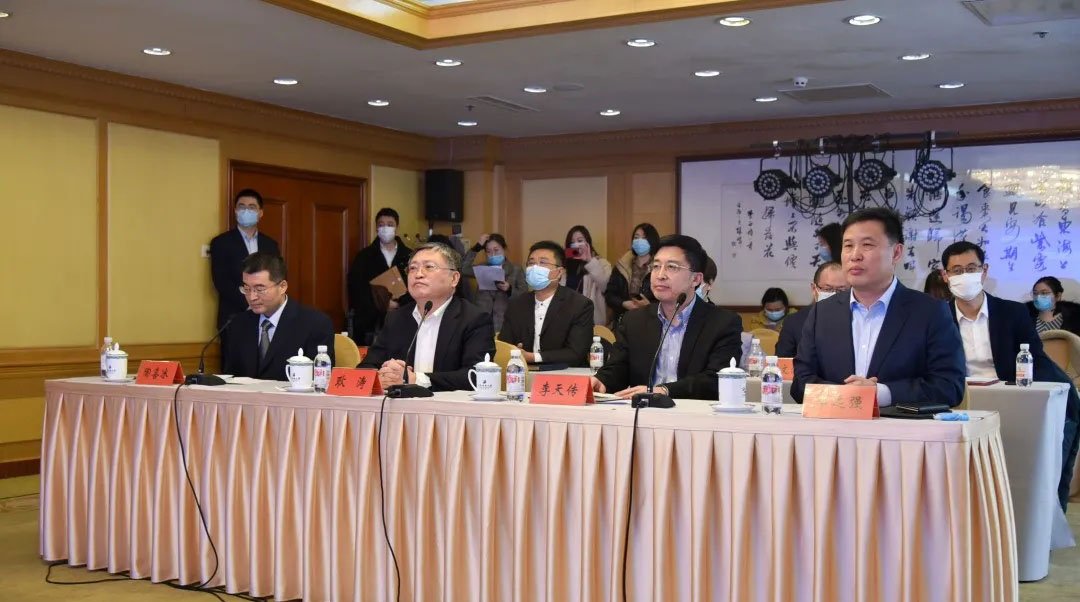 Chairman Xibing Tao expressed his gratitude to the Qingdao Municipal Government and the High-tech Zone Management Committee for their support. As a specialized and special new "little giant" enterprise cultivated in Qingdao, Kingerobot has been rooted in Qingdao for 23 years, focusing on the pillar industry of "made in China", in intelligent manufacturing such as white goods, mobile phones, rubber tires, smart logistics and new energy. The field has been deeply cultivated and has achieved remarkable results.
Up to now, the company has more than 100 complete intellectual property rights for many products, and has built nearly 100 digital workshops for global users in the fields of rubber tires, bead wires, auto parts and other fields, providing full-process solution design, Integrated implementation, operation and maintenance services. Among them, the core equipment "gantry robot sorting and palletizing system" has been identified by domestic authoritative experts as the technical level reaching the international advanced level, breaking through years of foreign technology monopoly and realizing import substitution. The company's products are widely used, customers include Goodyear, Pirelli, Zhongce Rubber, Zhengxin, Linglong, Giti, Sailun, Triangle, Sentury, Foxconn, Toyota, FAW, Great Wall Motor, IKEA, etc., and have been exported to The United States, Russia, Japan, Germany, Mexico, Malaysia, Indonesia and other countries.
In this strategic cooperation, Kingerobot and Geely will carry out all-round cooperation around the new energy industry in technology and business, adhering to the concept of "resource sharing, complementary advantages, and win-win cooperation", and jointly focus on the national strategy of carbon neutrality and carbon peaking. , to promote technological innovation and industrial innovation.
In the future, Kingerobot will closely focus on this cooperation opportunity to further realize industrial upgrading and scale expansion, and strive to become a unicorn in the sub-industry and become a famous brand enterprise of intelligent manufacturing in China's new energy industry.