From June 27th to 28th, Yang Shaohua, Director of Wuhu Science and Technology Bureau, Gao Yunfeng, Director of Hart Robotics Research Institute, Luo Jicai, Director of Wuhu County Investment Promotion Bureau, Zhang Yuan, General Manager of Wuhu High-tech Entrepreneurship Service Center, Director Chai Longwei and other leaders visited Research and investigation of Kingerobot Industrial Park.
Yang Shaohua, director of the Science and Technology Bureau, gave a detailed introduction to the development of Wuhu in recent years. In recent years, Wuhu City has developed rapidly in economy and science and technology. It has a robot industry development cluster, and has built a complete robot ecological industry chain. The effect of industrial agglomeration is prominent. The Wuhu Municipal Government strongly supports the development of the robot industry. The robot industry zone has eight industrial support platforms. According to the needs of enterprises, it provides good technology, talents, funds and markets, and has good policy support and industrial vision. Robot products in the park have been fully used in the automotive industry, 3C, spraying, machining and other fields.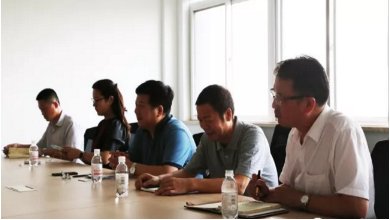 Director Yang and his party visited the Kingerobot Industrial Park in detail, accompanied by Xu Peng, the company's deputy general manager.
During the visit, Xu Peng discussed the overall operation of Kingerobot Industrial Park, the company's current development, and the company's system solutions in mainstream industries such as rubber tires, woodworking, 3C, hot stamping, LED, and lithium batteries. Details.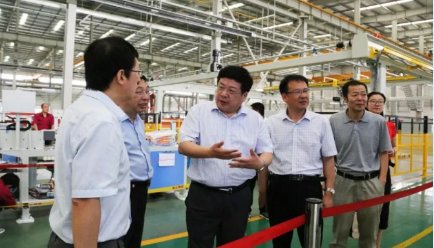 The leaders of Director Yang and his party expressed their appreciation for the achievements of Kingerobot in team building, product development, and innovation of intelligent manufacturing solutions in the industry over the years, and encouraged Kingerobot to seize the opportunity in the rising period of enterprise development in smart factories and smart logistics. The professional expertise of the enterprise is formed in the direction of the business, establish a more influential brand, and achieve better development in the market. Representatives from both sides had in-depth exchanges on industrial support policies, talent policies, and platform construction in the field of robotics. Director Yang expressed that he welcomes companies such as Kingerobot to invest and exchange in Wuhu. Wuhu is willing to provide high-quality customer resources and good industrial policy support for Kingerobot in the intelligent manufacturing of local automobiles, electrical appliances, cement, and military-civilian integration.