I'm usually too busy at work,
No time to wash your car?
It's hard to line up on weekends,
Long wait time!
Labor costs have risen, shop rents have risen, and car washing has risen again...
Manual car washing is time-consuming and expensive.
Very bad experience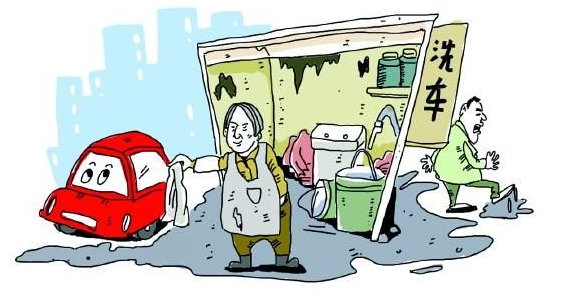 "It's hard to wash the car" how to break it?
Kingerobot automatic car washing machine helps you solve problems and get rid of "little troubles"!
Efficient, save money, skip the line, environmental protection, no labor, low operating cost;
Stable operation of the equipment, high safety, low energy consumption, zero pollution, 24-hour monitoring system, fast installation speed...
It is a very good choice whether it is for personal use, investment, or in public places.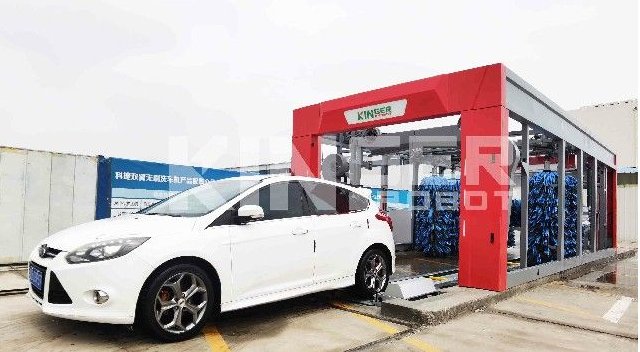 The intelligent manufacturing and production base of Kingerobot automatic car washing machine will be completed and put into use in 2020, with a construction area of 1,600 square meters. There are automatic gantry car wash machines, tunnel car wash machines, non-contact car wash machines and other car wash models and auxiliary equipment planned, with an estimated annual production capacity of more than 2,000 units.
Combining its own industry strength, the factory design adopts the whole factory plan of intelligent manufacturing + informatization to ensure reliable product quality, traceability of all production links, and the product is at the forefront of the car washing machine industry.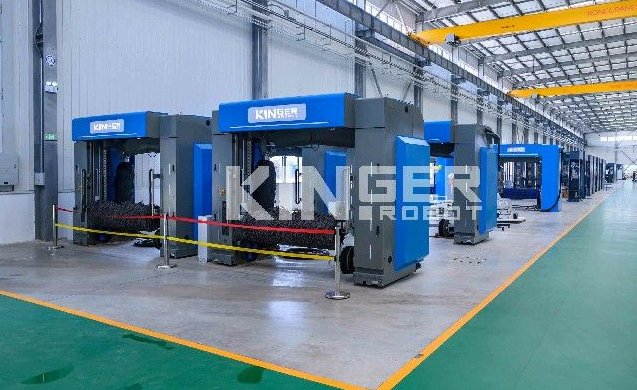 It can be used in parking lots, communities, office buildings, supermarkets, auto repair shops, gas stations, 4S shops, industrial parks, etc.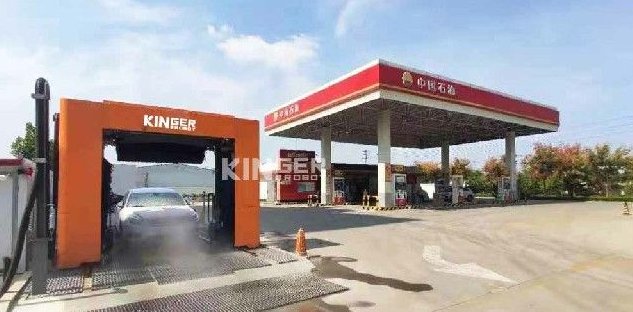 High strength lifting belt
Significant air-drying effect
High safety target flow switch
Multiple independent intelligent induction control boards
Even proportioning system
Refill reminder function
All-round touch emergency stop
Winter car wash function
AI intelligent washing control algorithm
Kingerobot relies on the perfect after-sales service system accumulated over the years, and after-sales technical service points have achieved comprehensive coverage in major domestic regions. Professional technical team, regular technical training of personnel, can provide fast and satisfactory after-sales service for customers in different regions.
At the same time, combined with intelligent Internet of Things and Internet systems, Kingerobot automatic car washing machine can provide users with remote operation and maintenance service solutions, connect intelligent operation and maintenance tools to the cloud, realize intelligence and automation, and provide 7x24 hours real-time monitoring and active Remote operation and maintenance services.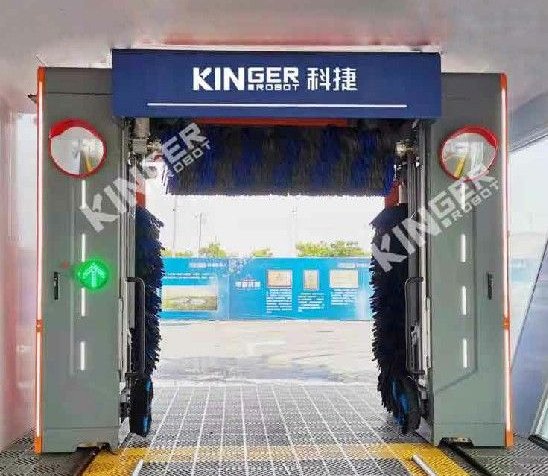 Precipitated with decades of smart manufacturing industry technology
Committed to building China's automatic car washing machine brand